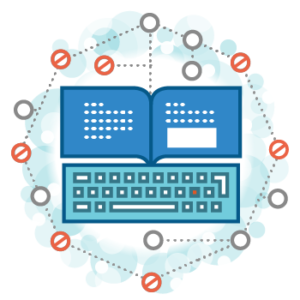 The Global Network Initiative today launched "Weighing the Impact of Network Shutdowns and Service Restrictions — Considerations for Policymakers," a one-page guide aimed at governments who may consider mandating disruptions of communications networks services and online platforms.
The one-page guide is available in Amharic, Arabic, Bengali, Chinese, English, Farsi, French, Hindi, Portuguese, Russian, Spanish, and Turkish.
Government disruptions of networks and services such as SMS, social media, search engines and news sites have spiked around the world in recent years — undermining human rights and economic development, and posing a reputational risk to governments who order them.
GNI has developed this new one-page guide to help companies, civil society organizations, and other stakeholders better inform government agencies about the consequences of imposing these disruptions.
"GNI urges all governments to consult our one-page guide and to weigh carefully the human rights, economic and reputational harms that can flow from the decision to disrupt public access to vital communications services and platforms," said GNI Executive Director, Judith Lichtenberg. "We hope that by outlining the extensive risks of these tactics, policymakers will better weigh the costs beforehand," Ms. Lichtenberg said.
The consequences of disruptions include restricting internationally recognized rights to free expression, preventing access to vital emergency, payment and health services, and disrupting contact with family members and friends. In some cases, these mandates pose additional human rights harms when they restrict the free flow of information in the lead up to elections, or are used to target particular regions, districts or ethnic groups. Shutdowns can also undermine economic growth and longer-term development, affecting local businesses such as goods trading and tourism.
"The immediate gains for governments are often disproportionate to the inherent risks and costs of mandating disruptions," said GNI Independent Board Chair and international human right lawyer, Mark Stephens, CBE. "Shutdowns chill free expression, impede economic development and local business growth, threaten public safety and increasingly draw global scrutiny, Mr. Stephens said.
GNI recognizes the legitimate role of governments in protecting national security and public safety. Network shutdowns and the wholesale blocking of internet services, however, are drastic measures that often risk being disproportionate in their impact. Research on the economic impact of shutdowns has shown that high-connectivity countries can lose 1.9% of daily GDP when a shutdown is mandated, an estimate that is likely to be conservative. For more of GNI's work on shutdowns and disruptions, visit globalnetworkinitiative.org/shutdowns.
In July 2016, the GNI and Telecommunications Industry Dialogue released a Joint Statement on Network and Service Shutdowns.
On June 27, 2016, the United Nations Human Rights Council stated that it "Condemns unequivocally measures to intentionally prevent or disrupt access to or dissemination of information online in violation of international human rights law." The UN HRC specifically "calls on all States to refrain from and cease such measures."
The GNI released a report in October 2016, "The Economic Impact of Disruptions to Internet Connectivity," highlighting the significant economic damage caused when countries deliberately shut down or otherwise disrupt connectivity.