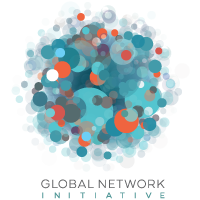 On March 16, from 11 am – 12:15 pm, the Global Network Initiative (GNI) will host a virtual, invitation-only roundtable discussion on the private sector's role in countering misuse of technology around the world. This roundtable will convene representatives from across the tech industry, as well as other key stakeholders, to discuss present approaches and future commitments to avoid and mitigate human rights harms that result from the misuse of their products and services.
Erin Barclay, Acting Assistant Secretary of State for Democracy, Human Rights, and Labor, and Tim Maurer, Director for Technology and Democracy, National Security Council, will offer opening remarks.
This roundtable forms part of a series of private sector-focused events leading up to the second Summit for Democracy. The private sector has been encouraged to make commitments in support of democracy leading up to the second Summit. Certain commitments will be featured at the Summit Day Zero event on March 28. To learn more about the State Department's recent call to the private sector to advance democracy in the context of the Summit process, watch the launch webinar featuring GNI Executive Director Jason Pielemeier.
Companies interested in participating in this roundtable discussion, including by sharing examples of how they are addressing the misuse of tech, should contact [email protected].